Sedef Dearing, ICMPD's Head of Region for the Silk Routes met with Mr. Mohsin Hasan Butt, Director General of Pakistan's Federal Investigation Agency in December 2022 to discuss future cooperation in the area of migration and border management.
Border management, irregular migration and reception of returning migrants were key topics covered in the meeting, with the Director General highlighting the already productive partnership with ICMPD in these areas.
Mr. Butt noted the impressive results of previous ICMPD activities, such as the creation of a network of FIA master trainers based throughout the country, qualified to train their colleagues in areas such as document examination, profiling and leadership skills. He expressed enthusiasm for the ongoing activities to enhance the FIA's border control systems at international airports, and forthcoming projects focused on strengthening the FIA's information exchange and data collection capacity for assessing risks at borders.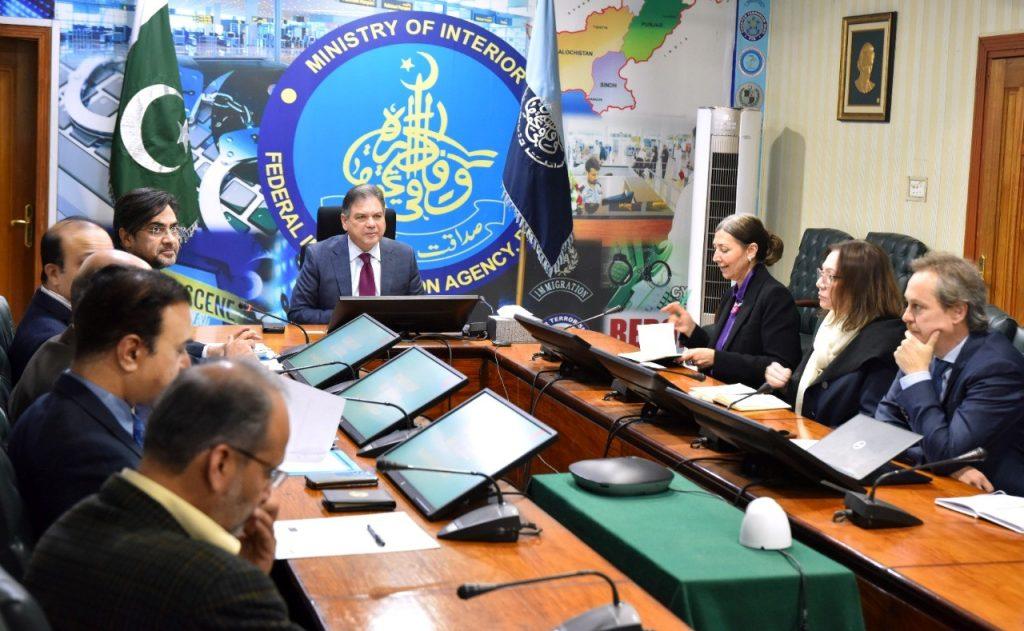 Ms. Dearing emphasised ICMPD's ongoing commitment to improving migration management in Pakistan and highlighted future support ICMPD can offer in terms of providing EU-certified training and complementing the FIA's training academy, outreach and awareness raising for potential migrants in Pakistan through Migrant Resource Centres, and enhancing the FIA's reception capacity at airports.
Ms. Dearing also held productive meetings with the Ministry of Foreign Affairs, Ministry of Overseas Pakistanis and Human Development (MOPHRD), and the Delegation of the European Union to Pakistan to discuss legal and irregular migration issues and key areas of ICMPD work in Pakistan. This includes the ongoing operation of Migrant Resource Centres, finalisation of a National Emigration and Welfare Policy for Overseas Pakistanis, and establishing a Labour Market Research Cell within MOPHRD.