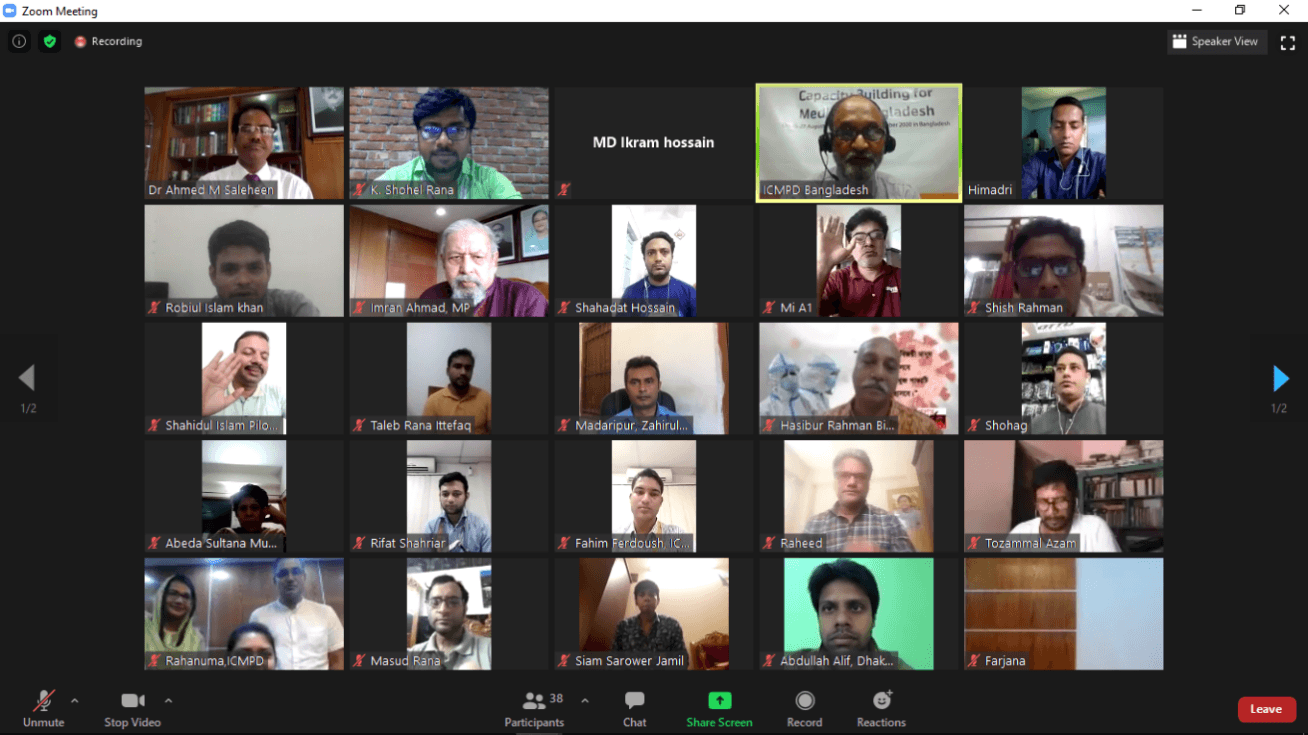 August 25, 2020, Dhaka: The online training for media in Bangladesh started today with the participation of 25 representatives from national and local media. Representatives of the various media houses located in Dhaka, the capital of Bangladesh, and in the districts of Nilphamari, Kurigram, Lalmonirhat, Madaripur, Sunamganj, Shariatpur, Cumilla, Laxmipur, Meherpur, Bogura and Narayanganj took part. The training will be conducted from 25-27 August and 31 August-2 September.
The online training is jointly organised by the Bangladeshi Ministry of Expatriates' Welfare and Overseas Employment (MEWOE) and the International Centre for Migration Policy Development (ICMPD). Funded by the German Federal Foreign Office, the training aims to expand the media's knowledge, understanding and appreciation of specific migration-related terminologies, various phases and faces of migration, processes and regulations on labour migration, as well as ethical and safe recruitment, among other issues.
The online activities also aim to encourage the engagement of the media in government initiatives and programmes, especially in promoting awareness-raising and community education that supports the mobility and migration of Bangladeshis through safe, regular and orderly channels.
In his opening remarks, Mr. Imran Ahmed, Member of the Bangladeshi Parliament and the Minister of MEWOE, highlighted the importance and need for such an event to encourage media to spread the truth and report news correctly, while backing up stories with proper data and quoting relevant sources. The Minister stated that "journalists make important contributions to society by bringing relevant information to the public's attention on government priorities. They also highlight services that protect the rights – and promote the welfare – of migrants and their families."