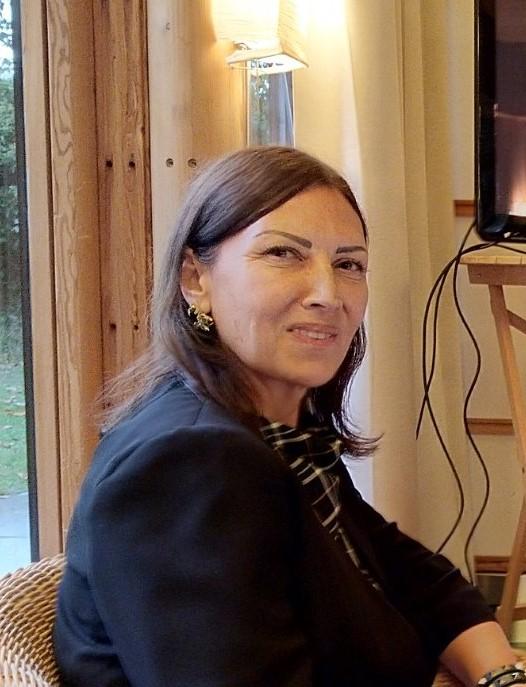 SEDEF DEARING

How did you get involved with migration issues and the Budapest Process?
I studied in Turkey and Belgium before becoming a researcher on migration and then working at the EU Delegation to Turkey. My focus was on migration and asylum issues, human rights and reform of the judiciary and law enforcement issues before joining ICMPD and concentrating on the Silk Routes countries.
What unique role does the Budapest Process play?
Migration is one of the most important and sensitive global political topics of today. It is also highly complex and closely linked with other big global themes such as distribution of wealth, development, security and the environment to name a few. We live in a world of extremely diversified opinions and perceptions of international migration and where different interests exists for countries of origin, transit and destination. The Budapest Process covers a geography where all these different perceptions, approaches and interests come into play. No matter how different the positions may be at times, this intergovernmental dialogue provides a platform where countries interact with one another regularly, establish working relationships, develop a better understanding of one another, feel that they are heard and that they can make a difference in the lives of migrants.
Secondly, the Budapest Process provides practical support to Silk Routes countries by offering a platform for learning and training between peers as well as for facilitating concrete project development and cooperation.
As such, the Budapest Process bridges the gap between theory and practice as we work towards establishing the regular and well-managed movement of people across borders.
Tell us about your role.
I have a dual role. I am head of the Budapest Process Secretariat, and also Regional Coordinator for the Silk Routes Region. This means that I am responsible for supporting the inter-governmental dialogue as well as ensuring that various projects and activities implemented under the dialogue and beyond deliver results on the ground in Afghanistan, Bangladesh, Iran, Iraq and Pakistan.
What are your priorities for the next 12 months?
Our political declaration and action plan were adopted in February 2019 and these list 6 priority areas with 41 action points. In the next 12 months, we will focus especially on priority areas 1 and 2 pertaining to countering irregular flows and smuggling as well as regular migration, more specifically labour migration. The dialogue is flexible though and when the COVID-19 pandemic hit, we shifted how we interacted and also framed our discussions within the wider picture.  Firstly, we want to drive the migration dialogue and intergovernmental consultations among the countries of the Budapest Process further. The Budapest Process brings together more than 50 governments – and their Ministries working on migration from Asia and Europe – as well as selected regional and international organisations. Secondly, we want to provide policy makers, politicians and stakeholders with knowledge, expertise and understanding of migration issues. Thirdly, we want to support capacity-building. We are present on the ground across the Silk Routes region, and are involved in many migration management activities with national and local governments, authorities and partners across the region.
What is the most fulfilling part of being the Head of the Budapest Process Secretariat?
Being recognised as a leading organisation on migration issues in the Silk Routes Region is important and fulfilling for me personally, as well as the Budapest Process as a whole. Our unique value – with the Budapest Process being a bridge between theory and practice – is a huge source of pride and satisfaction for me.