The Budapest Process continued its commitment towards promoting human-centric migration policies with the successful organisation of the Thematic Working Group Meeting on Return and Reintegration. Held on May 31, 2023, in Istanbul, the meeting convened 66 officials from 28 countries, the European Commission, and several International Organisations.
A key highlight of the gathering was the launch of the newly developed Budapest Process Roadmap on Return and Reintegration. This comprehensive roadmap is dedicated to ensuring a dignified return and fostering sustainable, inclusive, and rights-based reintegration for returning migrants in the Silk Routes region and suggests action points for future cooperation in a country format focusing on Bangladesh, Iraq and Pakistan.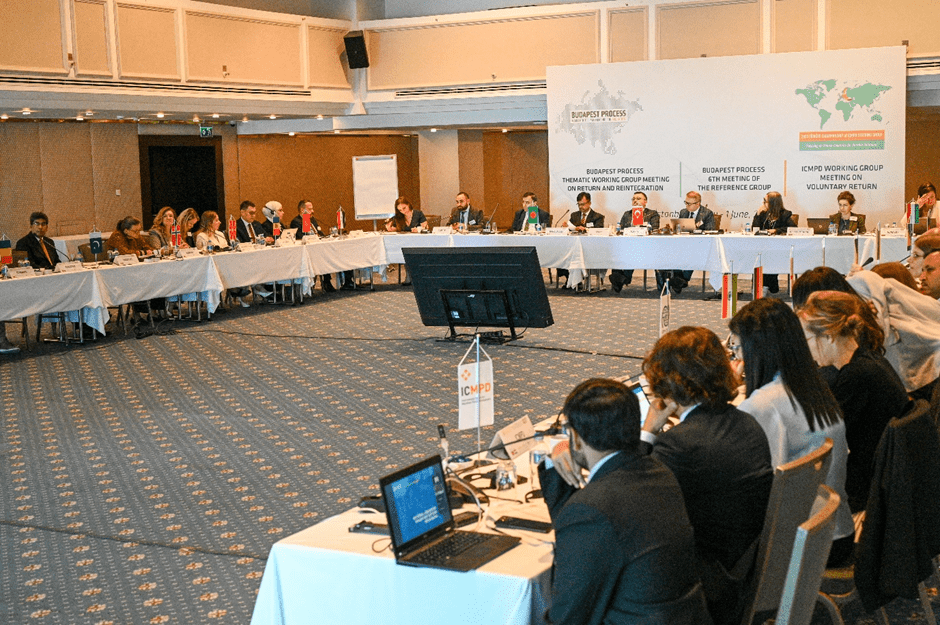 The discussions held during the meeting centred on ongoing and future initiatives related to return and reintegration within the participating states of the Budapest Process. The primary objective was to evaluate the relevance of these initiatives in accordance with the actions outlined in the Roadmap.
This meeting also marked the first gathering under the newly established Thematic Working Group on Return and Reintegration, co-chaired by Bangladesh and Türkiye. The working group will serve as a platform for continued dialogue and cooperation, enabling Budapest Process partners to launch and support new initiatives and projects. This collective effort ensures a focused and outcome-oriented approach to addressing return and reintegration challenges.
This meeting reaffirmed the Budapest Process's dedication to promoting dignified return and sustainable reintegration for migrants.