With the robust participation of 32 countries and several international organisations, the Budapest Process successfully organised its annual Senior Officials Meeting in Istanbul on 1st December 2022.
The senior officials took stock of the yearly activities of the Budapest Process dialogue and the on-ground projects being implemented under the umbrella of the Budapest Process, reflected on the challenges over the past year, and looked ahead to the next year. The Chairmanship of the dialogue presented proposals covering several strategic matters such as the need to start planning for the next ministerial conference, inclusion of new states as active participants, expansion of thematic priorities, and reforms to meeting formats and funding structure of the dialogue.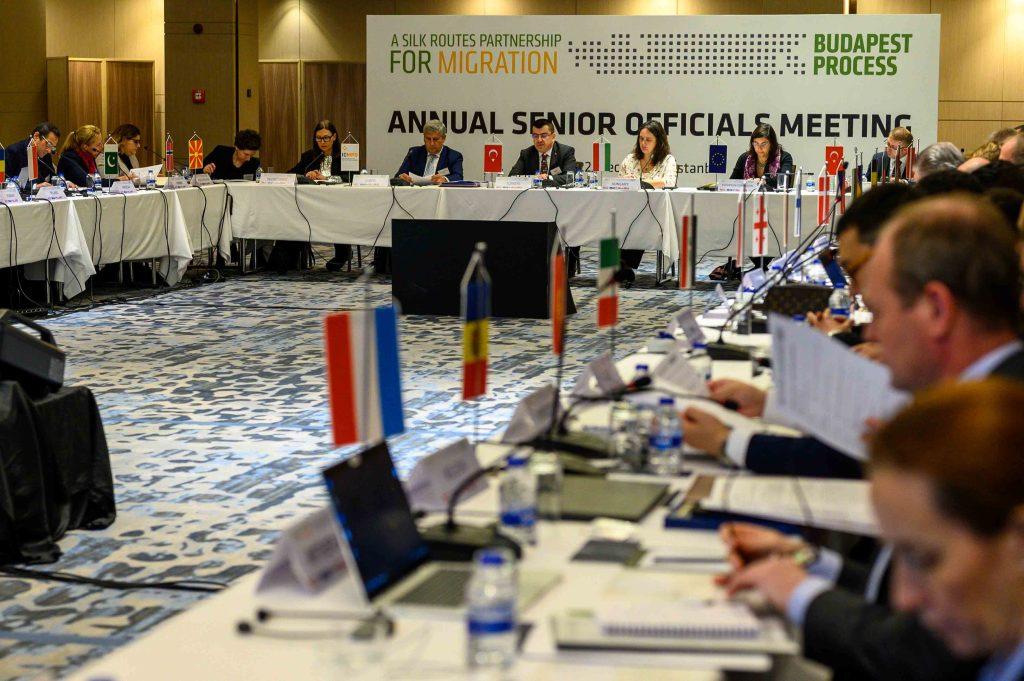 The meeting was capped off by a panel discussion on the key ingredients for successful partnerships with the Silk Routes Region, with many interesting ideas and suggestions emerging from the discussion. The meeting validated and reinforced the notion that the Budapest Process was an ideal platform for states to come together to have a frank, meaningful and outcome oriented discussion on improving migration governance along the routes with a spirit of common understanding, trust and mutual gain.